CCH noticeboard:
Face-to-face Tax Help appointments are available from Thursday 1st October. Appointments are essential, please call (03) 5472 4842 to book.
---
CCH will be closed tomorrow – Friday 11th September. We'll be back from 9am, Monday 14th September.
---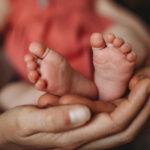 Join Naturopath Kirsty Richardson for this preconception health and awareness webinar. What you will learn in this workshop will not only improve your health and well-being but, most importantly, set up the foundation of your child's health.
---
Learn how to cook without waste while examining the stages & resources involved in getting food from the paddock to our plates. Places are limited, click here for more information or to book.
---
If you need assistance using digital devices such as tablets or smart phones, make an appointment to see one of our friendly Be Connected mentors. Bookings are essential, call (03) 5472 4842.
---
In partnership with Catholic Care – Sandhurst, Castlemaine Community House is once again offering Financial Counselling. Appointments are essential & available from Thursday 13th August. Please call (03) 5472 4842 to book.
---