Create Space – Online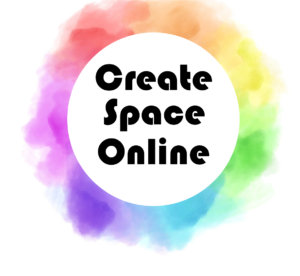 Create Space – Online is an opportunity for people who can't participate in the face to face sessions – be that due to child care, mobility issues, or just not ready to get out there yet. It offers informal support without pressure as the focus will be on the connection with no pressure to be engaged in arts or crafts from the comfort of your own home.
This free program will be facilitated by Marcela Olea, a qualified and experienced Art Therapist, to help gently assist the group in its formation.
Date: Mondays, 16th November – 8th February (10 Sessions with break for X-mas & New Years)
Time: 11.00am to 12.00pm
Where: Via Zoom – Participants will require internet access and a computer, tablet, or smart device with audio and video functions.
Cost: Free
Facilitator: Marcela Olea (AThR) – Art Therapist & Sculptor.
As a trained Experiential & Creative Arts practitioner Marcela believes the creative arts can be an essential component for enriching our lives.
After completing a Master of Arts in Experiential and Creative Arts Practice and a Bachelor of Arts in Visual Arts, her artistic practice took shape in 2013, forming her own private practice CreativeCels.
As an art therapist, Marcela offers art making workshops in group or individual settings for a range of participants.She sits alongside participants facilitating an arts based inquiry process seeking meaning and understanding through a variety of creative ways.
Places are limited, book now: