Moving Work – Supporting your body to work from home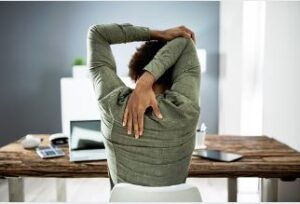 For many folks, one of the learnings from 2020 has been how to work from home. As we look into 2021, working from home will be a continuing situation by necessity or choice. It presents a great opportunity to look at how we are working and how we might be able to adapt and change habits to make the physical nature of this work more sustainable and healthy for our bodies.
This 3-hr workshop aims to equip you with information around workstation setups and movements that help you regain and maintain the physical mobility to better support your body while working. Particularly catering for people engaged in desk work, it suits bodies of all kinds and engaged in all levels of physical activity.
It will guide you through: biomechanics and the impacts of desk work; the differences between 'exercise' and movement; practical solutions for creating a more dynamic workspace at home; specific, adaptable mobility practices to support your body at work; and ideas for how to include more movement in your day to day.
Please Bring: 2 x large bath/beach towels and a yoga mat (if you don't have a yoga mat an extra towel will suffice)
Date: Saturday 13th February
Time: 9.30am – 12.30pm or 2.00pm – 5.00pm
Where: Castlemaine Community House, 30 Templeton Street.
Cost: $60 (Full) / $50 (Early Bird Discount – available until 29th January) / $30 (Concession)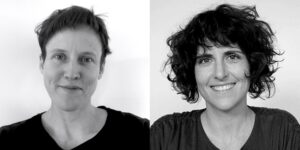 Facilitators: Lz Dunn & Clare Greig
Clare is a Castlemaine-based osteopath who has been in practice for over a decade. She aims to assist people in understanding how daily lifestyle behaviours can contribute to their health and how they can better support their own wellbeing.
Lz is a movement facilitator whose work is informed (amongst other things) by: Vinyasa Yoga, natural movement, dance, art practice, parenting and a lifelong love of moving.
As well as sharing an interest in helping to facilitate greater freedom of movement with people, Lz and Clare share life and parenthood.
To book online, click the the preferred time above.