Preconception Health: A Naturopath's Perspective – Online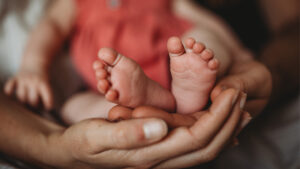 Did you know that becoming a parent actually starts well before you even fall pregnant?
What if I told you that the health of your child starts from the health of your egg and your partners sperm?
The healthier these are, the better chance your child has to a healthier life. And this continues to be shaped during pregnancy where the mother's health, nutrition and stress can all affect their child's future health. This is something called epigenetics and has become a focus for why some people develop diseases and others don't. And this is why preconception health and awareness is paramount.
By joining Naturopath, Kirsty Richardson, for this workshop you will learn:
Women's hormones and fertility: Walk away with an understanding of what goes on during a menstrual cycle and what this might be saying about your own hormones. Discuss reasons for hormonal abnormalities, including the role of the Hormonal Birth Control and how to come off this safely. We will then also spend some time going through how you can easily track ovulation – as this is not only a key part in fertility but also healthy menstrual cycles and healthy eggs.
Preconception health for men and women: We will cover what nutrients to focus on and why – with research and evidence to back these recommendations. Kirsty will then also touch on diet suggestions as well as lifestyle factors to consider.
This workshop is made for anyone looking to have children – whether it is your first, second or third child and whether you are looking at falling pregnant soon or just one day in the future. What you will learn on this course will not only improve your health and well-being but, most importantly, set up the foundation of your child's health.
Date: Monday, 5th October
Time: 7.30pm – 8.30pm
Where: Via Zoom. Students will require internet access and a computer, tablet, or smart device with audio and video functions.
Cost: $30 (Full) / $25 (Concession or Early Bird Discount. EBD available until 25th September)
Tutor: Kirsty Richardson – BHSc – Naturopathy
Kirsty is a clinical Naturopath (Naturally Interested Naturopathy) who graduated from Southern School of Natural Therapies in 2018. She became passionate about women's health and preconception awareness after having a baby herself. She found that preconception was not something mentioned or talked about with health professionals – which was surprising considering it is the ultimate in prevention.
Research now shows that preconception care plays a large role in setting up the foundations for a healthy pregnancy, healthy labour and most importantly, a healthy baby from birth into adulthood.
Kirsty now lives in Castlemaine offering online consultations while working on workshops.
www.naturallyinterested.com.au
Places are limited, book now: