Youth Mental Health First Aid Training Wednesday 11 October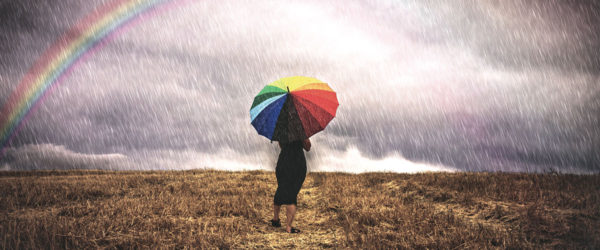 More information
The Youth Mental Health First Aid Course is for adults working or living with adolescents, those aged between approximately 12 and 18 years. However, the course can be relevant for those helping people who are a little younger or older. This course is particularly suitable for parents, teachers, sports coaches, and youth workers.
The course teaches adults how to assist adolescents who are developing a mental health problem or in a mental health crisis. Course participants learn about adolescent development, the signs and symptoms of the common and disabling mental health problems in young people, where and how to get help when a young person is developing a mental illness, what sort of help has been shown by research to be effective, and how to provide first aid in a crisis situation.
Places are limited and bookings are essential through trybooking here.
This course will run on four consectuive Wednesday evenings at Taradale Primary School:
Wednesday 11 October 5:30-9:00pm
Wednesday 18 October 5:30-9:00pm
Wednesday 25 October 5:30-9:00pm
Wednesday 1 November 5:30-9:00pm
Cost is $60 full fee or $40 for concession and includes dinner each evening, as well as a manual.
Castlemaine Billy Cart Challenge Saturday 14 October
More information
Building Carts, Building Community-that's our mission.  To create partnerships that get people working together as a team to build a billy cart regardless of the
ir backgrounds.   Our goal is to foster these relationships throughout the year and put on an awesome annual event for the town of Castlemaine.
Castlemaine is known as the Home of the Hot Rod.   We believe we also own the title of Billy Cart Capital of Australia. Possibly the world. Any towns out there want to challenge us on that one? Bring it on.
Billy cart races are not new to this town. Founded in 1949 as the Apex Soap Box Derby these races were organised to raise funds for the local kindergarten.
These events were a serious affair with the famous cyclist Hubert Opperman (later Sir Hubert) being involved as the official starter. This spirit continued in Castlemaine through the 50's and 60's until the passion passed. Let's blame the birth of TV for this.
In the 90's the race was on again with fresh legs and a love for all things billy cart. These events were held and loved by the community until the last race in 2003. Let's blame reality TV for this. People still share the stories of these races like they happened yesterday.
We pay homage and full respect to those who have done the hard yards in the past. Those who have come before us have set the scene for a town that loves and embraces billy cart racing.
In 2017 we race again.  This time as a fundraising opportunity for a local suicide awareness and prevention group known as ELM-Every Life Matters.
October 14 2017 will see the revival of this classic event as the Castlemaine Billy Cart Challenge. Carts will be racing down Monument Hill on Mosytn St with a lot of colour and movement surrounding the whole show. See you there…..
To stay up to date follow the Castlemaine Billy Cart Challenge on facebook here.
Past eventsThe ELM Network launch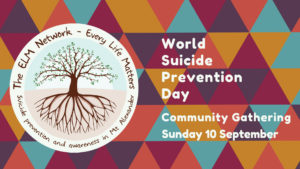 More information
The ELM Network is proud to present our public launch on September 10th 2017.
The event will run from 11:00 am to 2:00pm, in and around the Old Tea Room in the Castlemaine Botanical Gardens.
The World Suicide Prevention Day Community Gathering is about celebrating community and creating a shared sense of hope through art, music and spoken word. The event will include a Welcome to Country by Dja Dja Wurrung Elders, words from lived experience speakers, and performances by local musicians.
The gathering also provides an opportunity to acknowledge and pay respects to those who have died by suicide, those who are bereaved by suicide, and those living with suicidal thoughts; to challenge the stigma that exists in the community around suicide; and to raise awareness of pathways to support in our community.
There will be information about local and national support services, and we will have volunteers available on the day from Lifeline Central Victoria and Mallee if anyone needs a chat.
We encourage you  to bring a picnic blanket, and enjoy a coffee from Rick's coffee van, a sausage sizzle cooked by Rotary Castlemaine, or curry from the Dhaba van.  Some proceeds from coffee and food sales will even come back to ELM.
This event is made possible through a Community Grant from the Mount Alexander Shire and funding from the live.life.well. project at Castlemaine District Community House, as well as the assistance of a number of supportive local businesses, groups and individuals.
We would love to see you there.
For more information visit our facebook event page here.
If you have an event you would like to see listed, please get in touch via our contact page here.
SaveSaveSaveSave
SaveSave
SaveSave
SaveSave