Development of A Brief Guide to Organising Accessible Events PDF document
Disability Access to Local Swimming Pools:
In 2018 MASDAG secured Victorian Government funding for the installation of two hydraulic chairlifts for the indoor swimming pool at the Castlemaine Fitness Centre and the outdoor community swimming pool in Chewton. This was 'Pick My Project' funding which won the votes of the community to provide disability access to local swimming pools.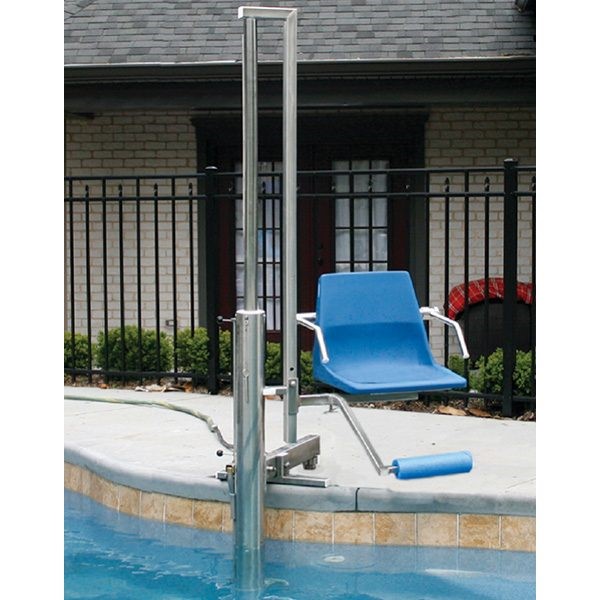 Emergency Preparedness Mentoring Project:
In 2020 MASDAG initiated a collaborative project to assist people in the Mount Alexander Shire to prepare an emergency action plan in the event of a disaster or emergency.  MASDAG is working with the Red Cross, Castlemaine Community House, and the Mount Alexander Shire to provide volunteer mentors to help people who wish to make a plan. 
Please contact MASDAG at masdag@cch.org.au for more information.
Request for Assistance:
For those people who would like assistance preparing their Emergency Action Plan, please contact MASDAG at masdag@cch.org.au, or download the registration form on this link. Someone from MASDAG will be in touch with you.
Disability Access Guide:
With the financial assistance of a Mount Alexander Shire Community Grant, MASDAG has produced a document targeting businesses in the Shire, encouraging improved access for people who live with a wide range of disabilities.  Disability Access Guide for the Mount Alexander Shire is a self-assessment checklist for businesses to help them improve their access for people who are currently unable to use their services or retail business.  Good access is good business.
Click here to download a checklist for organising accessible events.
Realistic Race:
In 2018 MASDAG sponsored a professional development project, with the financial support of the Mount Alexander Shire, called the 'Realistic Race'. Thirty of the Shire staff participated in an experiential morning demonstrating a variety of barriers faced by people with low vision, diminished hearing, cognitive impairment and limited mobility. Each participant had a timed task to perform wearing blindfolds, ear phones or using mobility devices, with an evaluation and discussion afterwards. It was an enlightening and valuable morning for the Shire staff.
Click here to view pictures from the race.